L'Isle-aux-Grues – Montmagny Ferry
Hop aboard the L'Isle-aux-Grues–Montmagny ferry and walk in the footsteps of famous artist Jean-Paul Riopelle as you discover an island renowned for its natural beauty and delicious cheeses. The island is home to many species of birds, including the thousands of migratory geese passing through in the spring and fall that were such an inspiration for Riopelle's work. Hence it is considered as one the best Greater Snow Goose observation sites.
The photo treasure hunt is a great way for families to discover the weather vanes and bird houses dotted all over the island. You can find a leaflet about this at the ferry terminals.
Breathe in the salty air, feast your eyes on the brightly-coloured houses and enjoy the breathtaking sunsets in this idyllic landscape. Since there's only a short stretch of road on the island, it's an ideal spot to explore by bike. Why not combine your visit to the island with a bike ride along the shore in Montmagny?
Because the tides change on a daily basis, it is important to plan your return before travelling to the island.
This ferry service is free of charge.
Operating: from April to December
Crossing time: 30 minutes
Distance travelled: 7.8 km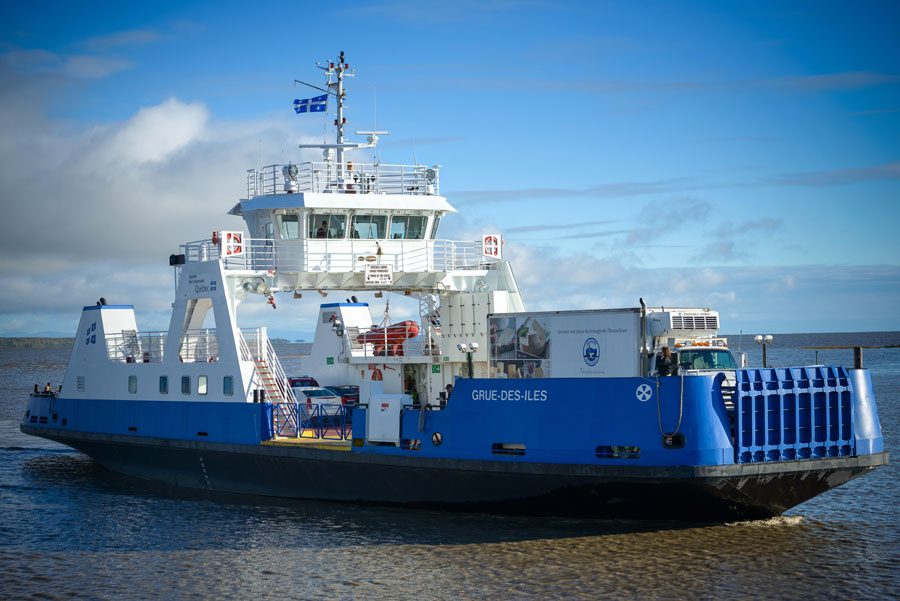 View more photos
Close the viewer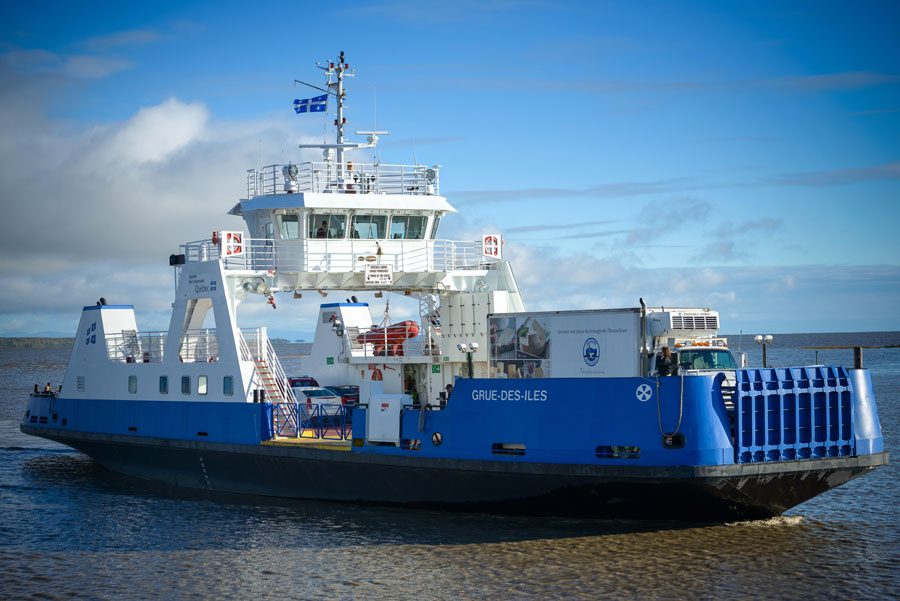 MV Grue-des-Îles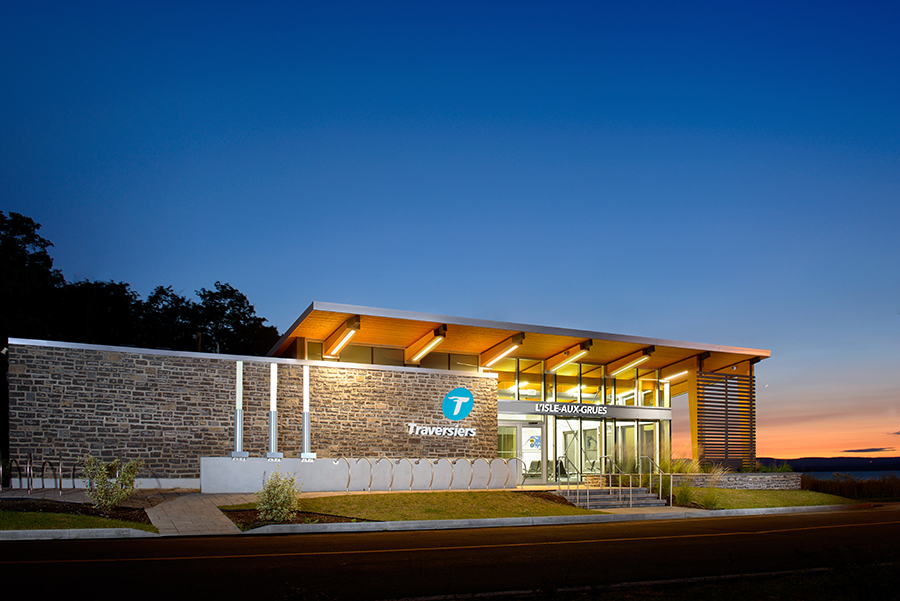 L'Isle-aux-Grues ferry terminal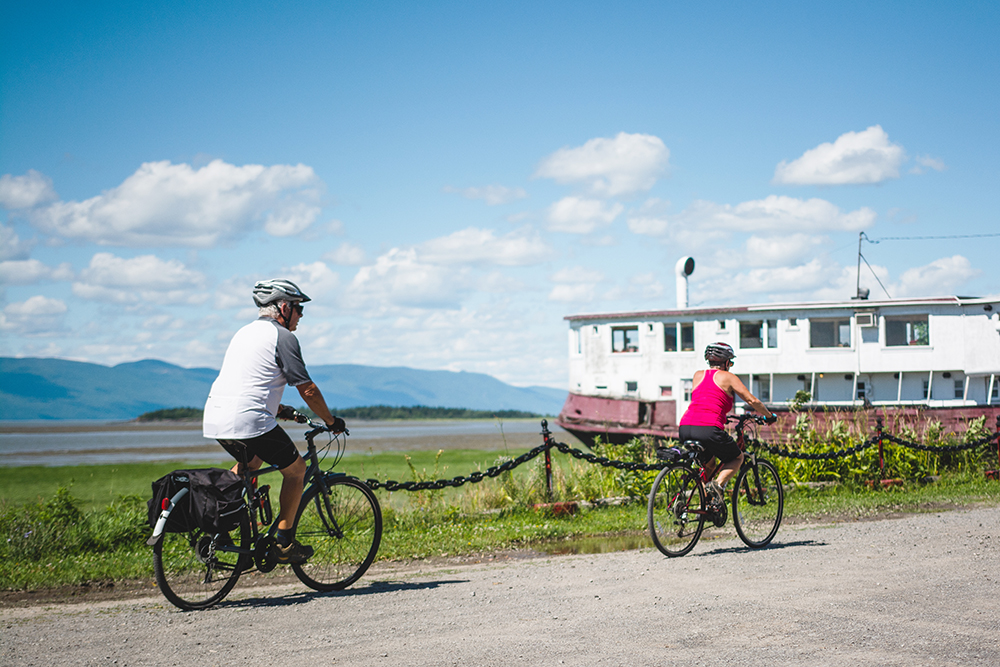 L'Isle-aux-Grues by bike
L'Isle-aux-Grues: one of the best goose observation sites
Close the viewer

Accessibility for people with physical disability
Ferry terminals: accessible, assigned parking spaces
Ferry: partially accessible, assigned parking spaces
Please notify our attendants upon arrival to ensure access to the services on board.
For more information, see keroul.qc.ca.
17 April 2020
La Société des traversiers du Québec (STQ) informe sa clientèle que le NM Grue-des-Îles reprendra son service à la traverse…
23 April 2019
La Société des traversiers du Québec (STQ) informe sa clientèle que le service maritime reprendra aujourd'hui, le lundi 22 avril, à…