Travel the length and breadth of the majestic St. Lawrence.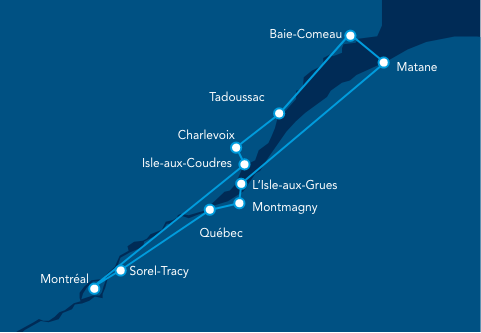 It's a place like no other, of mountains and wonders, urban hubs and a scenic national capital, a place with world-renowned parks and tourist attractions, a remarkable culture and an endless charm. Take the time to see for yourself why picture-postcard Quebec deserves its nickname La Belle Province.
The only way to experience what's sure to be one of the most memorable trips you'll ever take is to travel by ferry.
1,566 km
12 days
6 ferry crossings