Moved by the water for the last 50 years
Quebec's ferries are an important chapter in the province's history. They have smoothed the waters for projects that would otherwise not have been possible, as well as creating sustainable, vital links between many communities. The more we travel on the ferries, the more we can appreciate the body of water that has shaped our memory and our geography. And the more we get to know the St. Lawrence, the more we can appreciate the importance of our ferry services.
Did you know?
Fun facts and info about the ferries
It all started with steamboats, ice bridges and vessels that would come to the rescue in heavy flooding. Long before STQ was created in 1971, Quebec's ferries and river crossings were already woven into the fabric of the provinces economic, social and natural history. And for the last 50 years, they have continued to link more places and connect more people.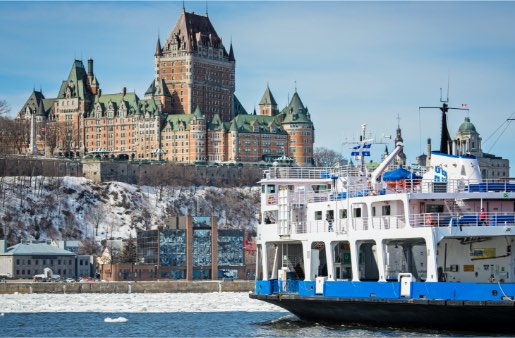 A new government entity is born
On June 4, 1971, Quebec's National Assembly gave the green light to the new Société des traversiers Québec–Lévis, connecting the north and south shores of the St. Lawrence River at Quebec City. The new ferry link operated with two vessels: MV Lomer-Gouin and MV Alphonse-Desjardins.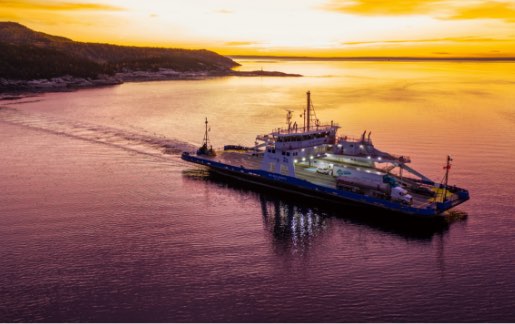 1971 to 2001 – The network expands
The new government entity developed steadily in its first few years to keep pace with the demands of its mandate. 1976 was a decisive year as the Quebec government nationalized a number of existing ferry routes, propelling Société des traversiers du Québec to new destinations.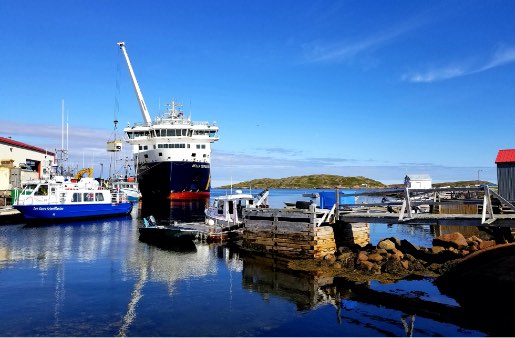 2009 – Delivering more than just a ferry service
STQ was mandated to ensure the delivery of essential goods to the Lower North Shore and Anticosti Island as well as the Magdalen Islands. STQ works with local partners to keep the flow of essential provisions to residents of these remote regions moving all year long.
50 years later… the network today
Travel across Quebec from one end to the other and discover the STQ's crossings and maritime services. Take a break from the road admiring the panoramas that Saint-Lawrence river offers us.